Attractions
StormChaser
StormChaser combines the thrill of the EMV (Dinosaur, Indiana Jones ) with spectacular special effects that make the trip through a hurricane seem real, right down to a face to face with a spawned tornado! Do you have what it takes to weather the storm?
Script
Ride Layout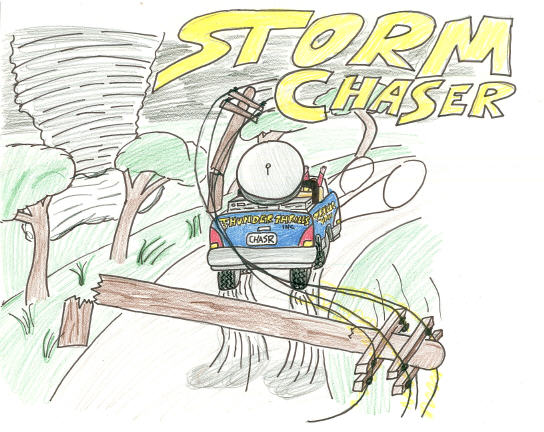 Weatherific!
A mad scientist..his new invention...bolts of lightining, ominous clouds, and sheets of rain..The set of a new horror flick? No! It's just the set-up for the hilarious Weatherific! special effects show! Join Proffesor Sirius, and his crazy intern, Ray, as they display the many different faces of mother nature in the Changing Skies rotating theater.
Script
Layouts
WeatherWorks
As close as you'll ever get to actually riding a cloud! These interactive labs serve as the core educational resource for our EPCOT pavillion. Stimulating, mind-boggling, and a heck of alot of fun all at the same time!